BTS' V is back from Paris after attending the fashion week. Since the beginning of his travel, the idol surprised his fans after traveling with BLACKPINK's Lisa, but it was another young redhead that made the ARYM jealous after revealing that they went on a date.
The singer took time to get to know one of his favorite cities, even breaking BTS rules by giving fans an autograph. He also went out partying with Lisa at a gay bar and they pole danced in the middle of their night, but there was another fact that shocked the group's fans.
You could also be interested in: BTS: Jungkook joins J-Hope on the release of his debut album "Jack In The Box".
Besides being the most followed K-Pop idol on social media, Kim Taehyung is also one of the most popular and considered as the most handsome. Therefore, it is normal that he causes jealousy in his fans; this young singer was the envy of the ARMY after confessing that they went on a date.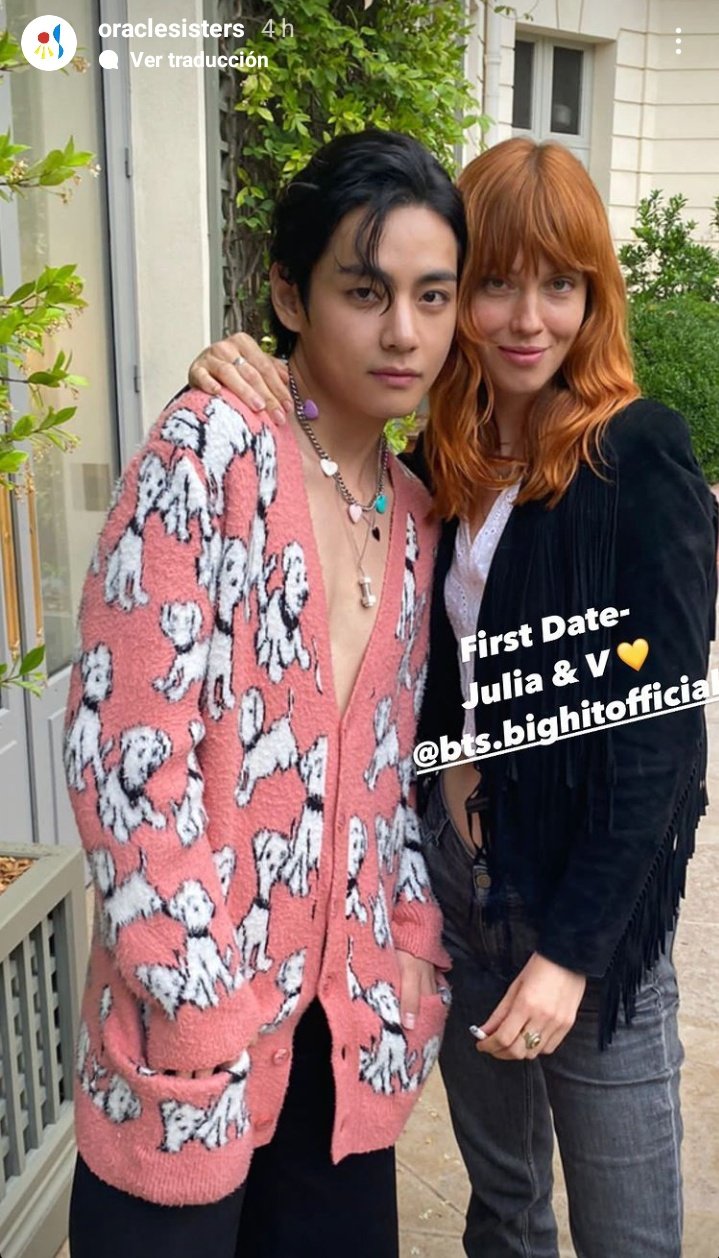 She is Julia Johansen, member of the band Oacle Sisters, the young girl shared a photo with V of BTS and accompanied it with the following message:
"First date."
However, the reaction of many fans was anything but positive, as she had to clarify that it was a joke and it was actually a group outing with her bandmates and the idol, with whom they went for drinks. Some ARMYs were surprised, but others assured that it was just a joke.
What's your Reaction?
Nice
OMG
In Love
Angry
Crying
Happy