During the beginning of summer in the northern hemisphere, the boys of BTS thrilled their fans after revealing that the seven of them got a friendship tattoo to celebrate the group's ninth anniversary. Although they did not reveal what it was at the time, it was later revealed that it is a number "7" and that each member got it on a different part of their body.
The only members who did not reveal the exact part where they got it done are Taehyung and Suga, a few weeks ago V uploaded a story with a 7 marked on his arm, but it was later found out that it was a trick for the fans. But now, the true location has been revealed.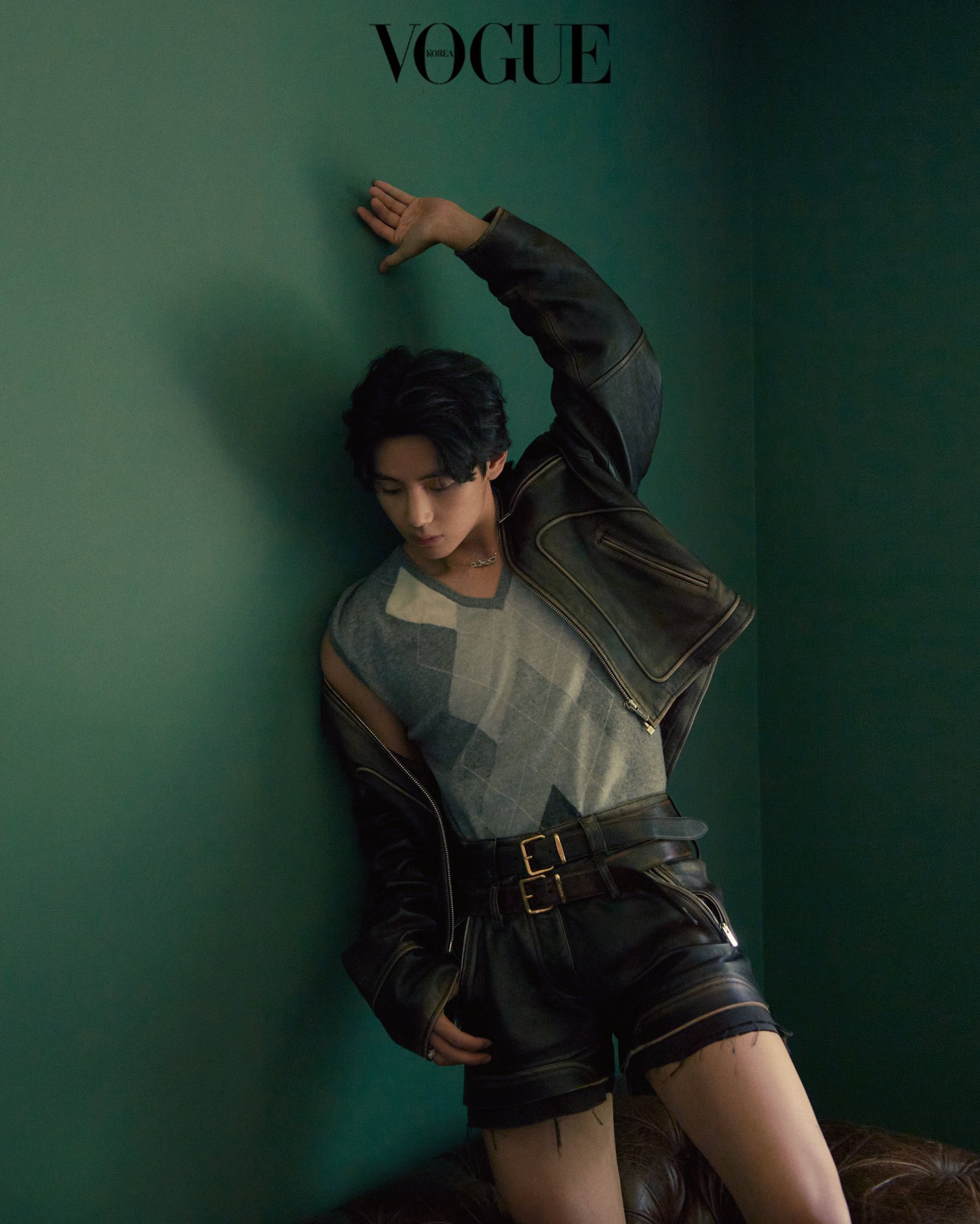 For his photo shoot with Vogue, Taehyung is seen lying on a piece of furniture wearing boxer-style shorts, and a line could be seen that was next to his front private part. In additional photos, the same mark can be seen, so fans are curious if V has gotten the friendship tattoo next to his intimate area.
You could also be interested in: TWICE's Nayeon is going bald from bleaching her hair constantly.
Fans then asked through Weverse to the idol where the tattoo is located and he said that it is in a place not suitable for all public on his left buttcheek, so ARMY asked for proof. Of course the idol will not show the photo since it is an intimate part.
OP: Taehyung-ssi, where did you get your friendship tattoo?
🐻 on my left buttcheek

OP: Taehyung, are you still working out?
🐻 no, I'm not 🤦🏻‍♂️@BTS_twt #BTS #방탄소년단 #V pic.twitter.com/4DL08hmC4m

— bora 💜 (slow) (@modooborahae) September 25, 2022
[WEVERSE] OP: Taehyung where did you get your friendship tattoo

🐯: On the left butt pic.twitter.com/IMJfnY7Tcx

— TTP (@thetaeprint) September 25, 2022
What's your Reaction?
LOVE
OMG!
HAPPY
CRYING
ANGRY
ZZZ