Kim Taehyung has reportedly left the United States to return to his native country. The idol leaves the North American country with a bitter taste after experiencing a tough time on his arrival due to mismanagement of his security and disrespectful fans who invaded his personal space at JFK airport in New York.
Of course, the situation was brought under control thanks to BTS' V, who kindly asked the fans to let him pass so he could start his schedule in the big city. Now on his way out of the country, the security was much more attentive and the idol could be noticed with more confidence.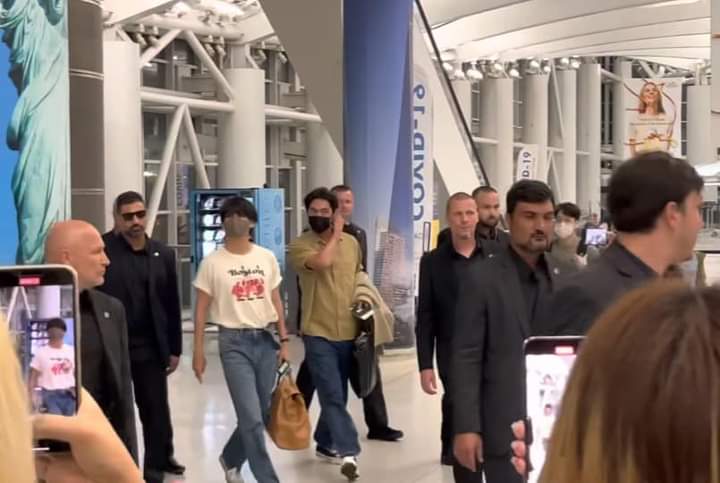 Of course he did not hesitate to give love to the fans, greeting them with a big smile. He was also able to leave more calmly as they apparently closed that area of the airport so that the "Sweet Night" singer could leave more safely and avoid a repeat of the problem that occurred when he arrived a week ago.
You could also be interested in: BTS' Jimin showed his true personality by how he treated this girl.
The airport security also helped to keep the artist safe, they placed barriers to keep ARMY away and were very attentive to any attempt to create chaos by the fans who were present. Taehyung is currently on his way back to Korea to celebrate Jungkook's birthday.
What's your Reaction?
LOVE
OMG!
HAPPY
CRYING
ANGRY
ZZZ