Kim Seokjin is really worried about Suga's health after seeing the idol's latest Instagram post. Let's remember that these guys have known each other for more than ten years, they even lived together. This means that they know each other very well and treat each other like family in BTS.
It all started when Suga shared on Instagram that he was on vacation really enjoying his time off. He even shared a series of photos of the places he was visiting. It was inevitable from Dad Jin not seeing the photos, noticing that Min Yoongi looks a bit skinny, this made Jin very worried and he left a very funny comment.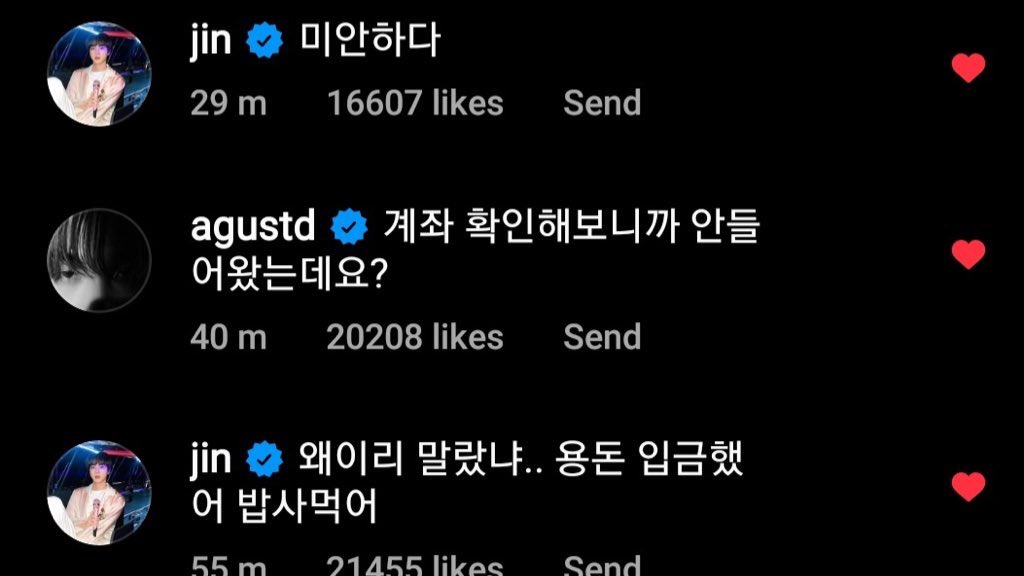 "Why are you so skinny? I transferred some money to your bank. Buy yourself a meal."
Those were the words, but this apparently upset Suga, he commented that he had checked his bank account but had not actually received any money. Jin then continued the interaction by apologizing for lying to his partner, actually, it was the thought that told and how Jin shared his love and concern for Suga.
You could also be interested in: BLACKPINK officially announces world tour and these are the countries they will visit.
Of course, on social media ARMY couldn't have been more delighted, loving that Jin is always there to take care of the members. And is that with all the stress they have, it is normal that they lose some weight, although always among the 7 are always present to support each other as a real family.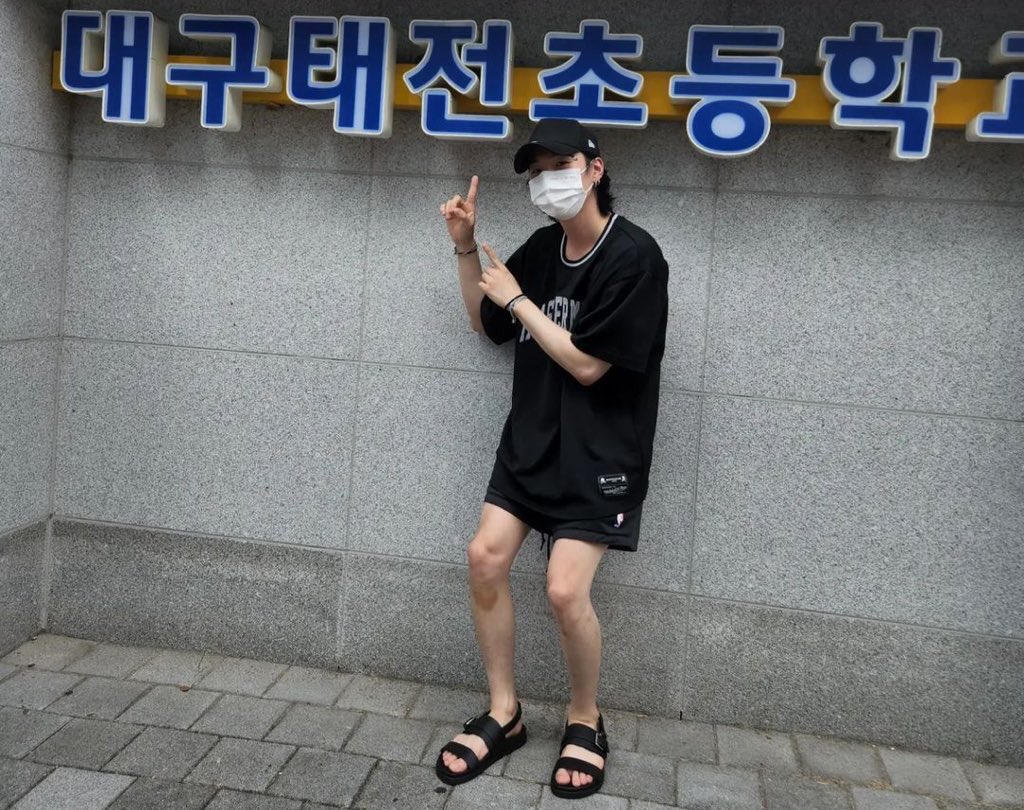 What's your Reaction?
Love
0
Angry
0
Haha
0
WHAT?
0
YEAH
0
Crying
0