This past month, all BTS members have been posting vlogs where they reveal what they have been doing during their individual vacations where they enjoy their free time. This week it was Jungkook's turn, where he went camping with his management staff and director RUN BTS.
Throughout the nearly 50-minute video, Jeon Jungkook drove his car, hixed a mini mukbang, and learned how to set up tents for camping, as well as spending the night at the beachfront. After eating grilled pork belly for dinner, he was roasting marshmallows and suddenly saddened the whole ARMY after revealing that he misses being with the other BTS members very much.
This confession came to fans with a bitter sweet taste, as even though they decided to take some time for their individual activities, it's understandable to miss your friends. Each BTS is trying to focus on their own activities, but it is impossible for them not to think about their other six soul mates.
You could also be interested in: GOT7's Jackson Wang makes everyone fall for him with this sweet revelation.
ARMY could notice that all the members have given similar confessions and this breaks their hearts, as due to their individual jobs, it has been impossible for the 7 of them to be together for several months. This is how V, Suga, J-Hope, RM, Jungkook, Jin and Jimin have been missing each other for several months.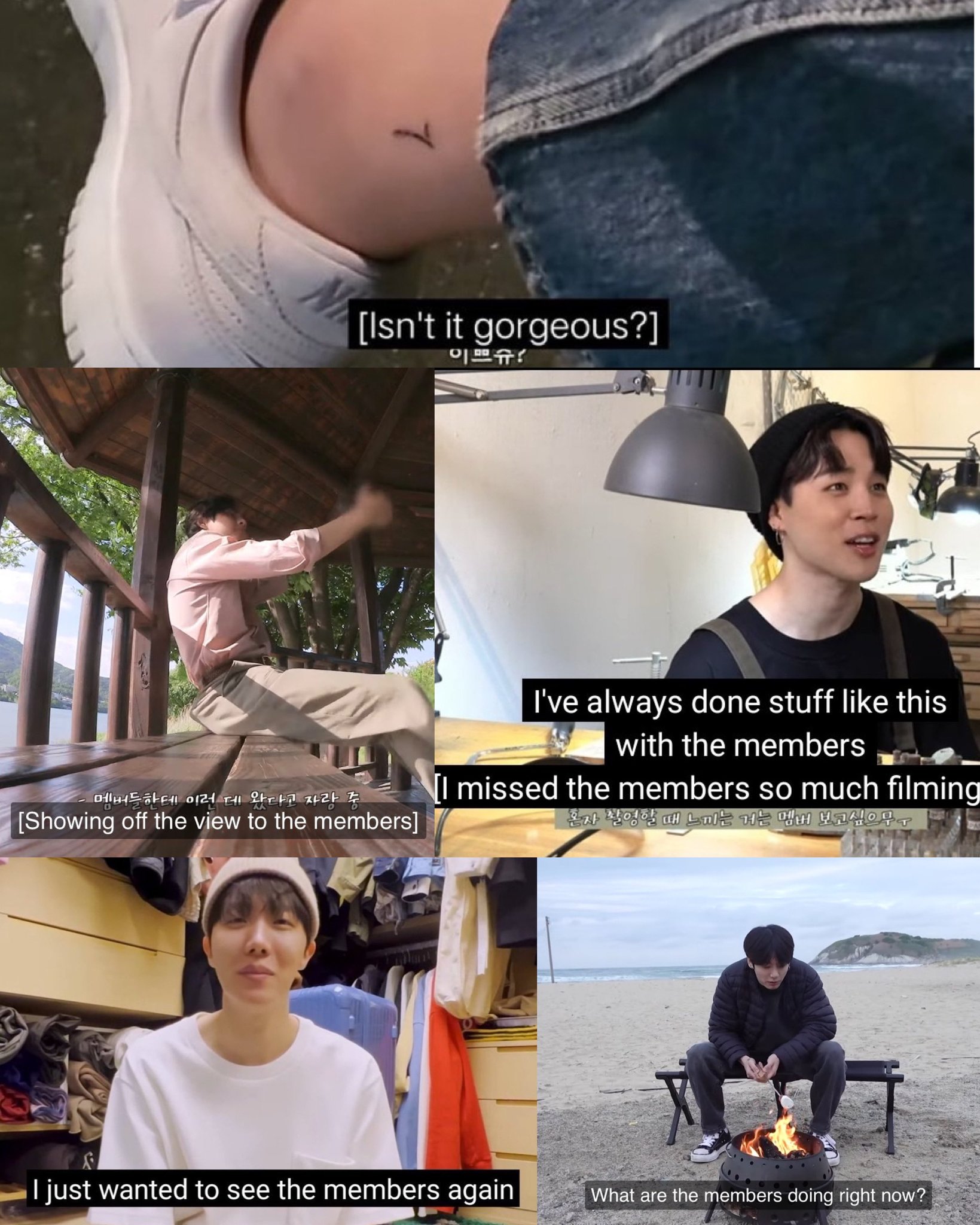 What's your Reaction?
Love
524
Angry
1
Haha
0
WHAT?
0
YEAH
0
Crying
3.2K