Kim Taehyung has already started his individual activities, the singer will return to the small screen with a new project that will premiere very soon. As part of the group's " hiatus ", the idol decided to get together with other industry peers to appear on Disney Plus.
The streaming platform has decided to bet on Korean content in the face of the hallyu boom, so in addition to having their original productions they also premiere new series in collaboration with major Korean TV stations. Thus, BTS' V will have a series in which it is the main character.
You could also be interested in: Jeon Jungkook talks about the strong chemistry he has with Charlie Puth.
The idol debuted as an actor in 2016, since then, fans have been waiting for his return to the screen. Disney Plus and JTBC announced the premiere of the new series where the idol will appear alongside actors Park Seo Joon, Choi Woo Shik, Park Hyung Sik and fellow singer Peakboy.
The official poster of 'In The Soop: Friendcation', a series that will premiere on July 22, via Disney+, was revealed on social media. The new Korean series will follow a journey that will last 3 nights and 4 days, where the 'Wooga Squad' will show their true selves as they enjoy everyday life.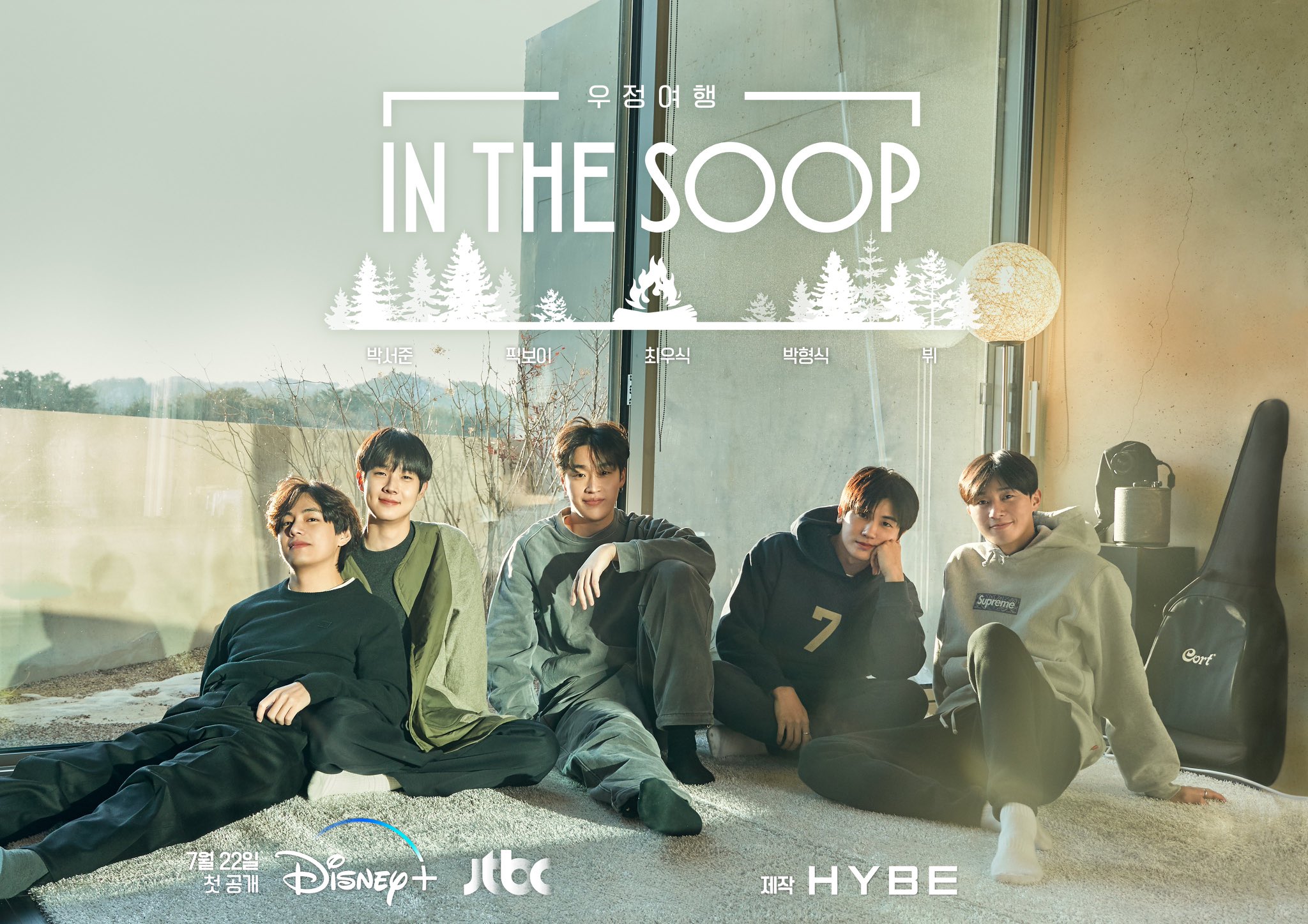 New episodes will be released every Friday and you will be able to watch it internationally through the streaming platform with their respective translations. ARMY is excited to get to know another side of BTS' V, as he will be together with his friends from over 10 years of knowing them.
What's your Reaction?
Love
0
Angry
0
Haha
0
WHAT?
0
YEAH
0
Crying
0