BTS' Taehyung, 26, uploaded to his Instagram account, where he has 53.8 million followers, a series of photos in which he showed a recent trip he made to the Mexican beaches, although he did not reveal the exact location, fans could notice that he is in Bacalar, Quintana Roo, one of the most beautiful places in the country and that they are sure that captivated the artist, who posted several images.
With just an emoji of the Mexican flag, V confirmed that he was in the country and besides recording the program with his friends, he was able to enjoy a day at sea, as he also posted a video in which he can be seen jumping into the water from the dock. In this series of images, the BTS member is showing off his swimsuit and a "Hawaiian" style shirt, a look that drove his millions of fans crazy, as he rarely shows himself in this type of outfit.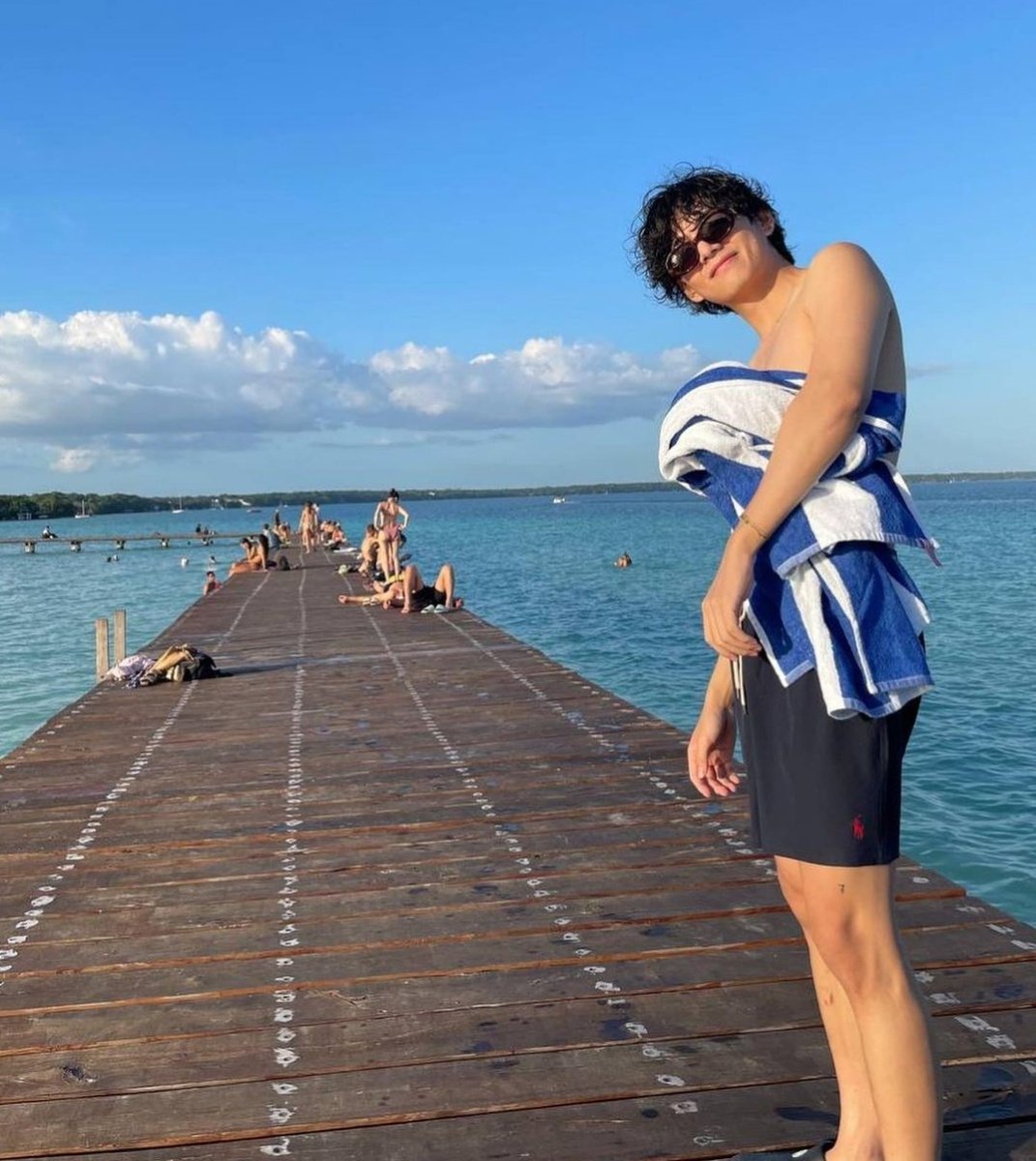 In the images there are also very funny pictures, among which are: one in the plane completely covered to "go unnoticed", another of a pug, as well as one of a lizard and one of some souvenirs of surfing calacas. However, there are also other very beautiful postcards, such as the one where he is looking at the moon or the one he took at night where you can see the sea and a palapa in the background.
You could also be interested in: .
Although some images of Tae, as he is affectionately called, had already been released in some places in Mexico, the ARMY is very happy that he was the one who showed his trip, because for many it means that he really liked his stay in Aztec land, so they hope that it has become one of his favorite places to visit. BTS has been in the country only three times, but V is the first one to do a sightseeing tour and stay for much longer.