This Saturday, the youngest member of BTS was spotted at the concert of singer IU, who has confessed that she is his ideal type of girl and who he is also a big fan of, as the first album he bought in his life was that of the South Korean artist. Although Jungkook tried to blend in with the crowd, ARMY members who also attended the event recognized him and took a picture of him.
Jeon Jungkook, who turned 25 on September 1, attended the show in a very casual look of black pants and shirt, as well as a dark fisherman-style cap. Although he also wore a mask that covered his face, fans were able to distinguish him among all the attendees who also went to listen to hits such as "LILAC" and "Celebrity", among many others.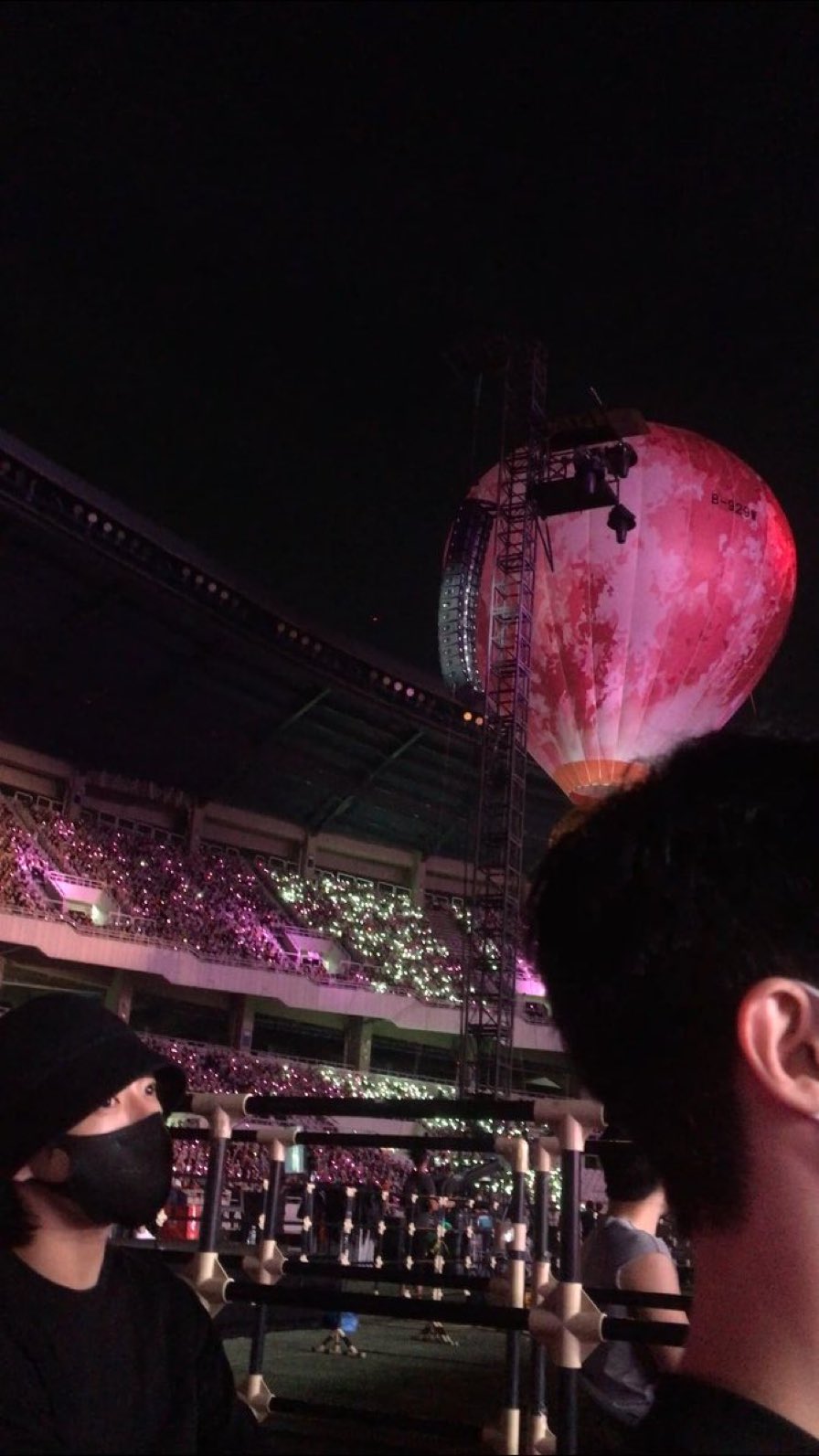 On social networks such as Twitter and Instagram, a photo of Jungkook at IU's concert called "The Golden Hour" held at the Olympic Stadium went viral. In the image, it can be seen that the BTS member does not miss any detail of the performance of one of his favorite artists, as he is staring at the stage.
You could also be interested in: BTS' Jimin and Jungkook go on a sweet trip together to Europe.
Fans are hoping that the artists have met backstage, as Jungkook is looking forward to one day share the same stage with the Korean drama actress, as his partners Suga and J-Hope, have already performed together with her: the rapper released the song "eight", while the dancer attended "IU's Palette".
What's your Reaction?
LOVE
OMG!
HAPPY
CRYING
ANGRY
ZZZ