Taehyung, also known as V for his artist's name, is a member of worldwide sensation boy band BTS, the biggest exponents of the K-Pop genre. In the latest awards presentation, V suffered an injury, and had to send a message to fans about it.
This happened at The Fact Music Awards, the first out of the many end-of-year- awards ceremony in the K-Pop industry, which was overshadowed by an incident affecting one of the BTS members.
The member Taehyung was the victim of the accident that happened right on stage, but it was not his fault, but his team's and the logistics team of the The Fact Music Awards. A few seconds before receiving an award, and offering a thank you speech, the "Butter" singer was electric shocked in the ear by his ear device. The shock was not deadly, but it was enough to cause pain..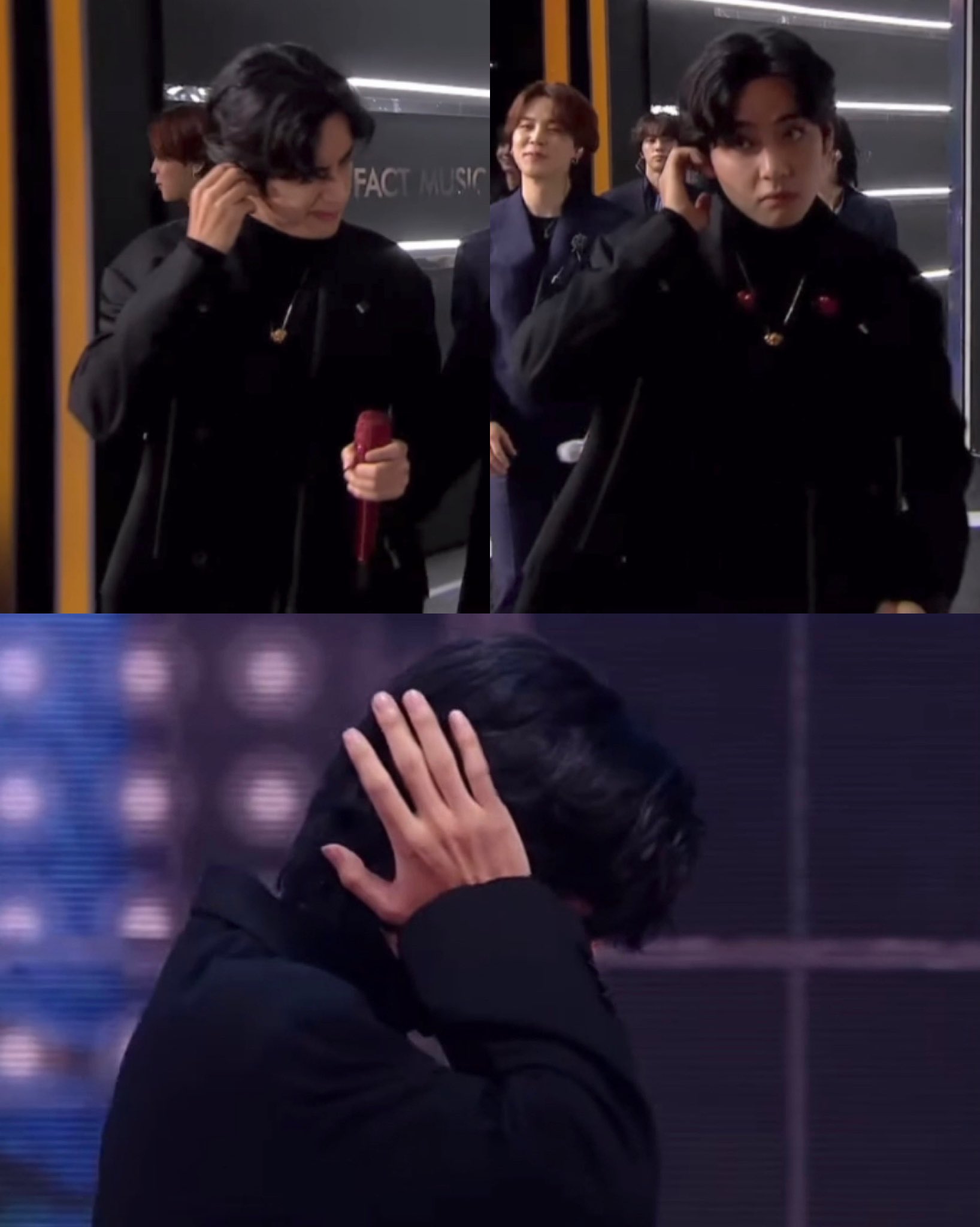 Through a video shared on social media, you can see him taking the device out right as he got shocked. And we can tell by his facial expressions.
He was frowning the whole time after that, and as reported, he could have even lost hearing for a short period of time. The singer and dancer then said this to the audience on his thank you speech after getting the award.
"I was shocked, but I've recovered my senses. I'll do my best".
After finding out about the accident, online fans, better known as ARMY, got worried but were calmed down by the news that he was safe and sound, and he did not suffer any severe damages to his hearing.
Taehyung's in ear piece gave him an electric shock… poor my love ,but he never failed to deliver heavenly vocals and performances even tho, for me it's so hard ??.

KIM TAEHYUNG AT TMA
STAGE KING V

— V Meriam (@Meriam_Taehyung)
<
What's your Reaction?
Love
Shock
Sad
Angry
Funny
Surprised