BTS' Jungkook is one of K-Pop's most talented idols, earning the nickname "Golden Maknae" for good reason. Throughout his career, he has served as a composer, producer and vocalist, but do you know how far he went to school?
The "Yet To Come" singer first professional studies were focused on dance, as BigHit wanted to perfect his dancing skills, one of the main disciplines developed in K-Pop besides rapping and singing.
You could also be interested in: BLACKPINK's Jennie harassed by BTS fans after dating rumors with V.
The South Korean agency sent Jungkook to the United States to study at Movement Lifestyles, a dance academy where BTS' Jungkook studied for three years urban dance, high performance dance and different styles to perfect his moves. He also studied at SOPA, the Seoul College of Arts, where he has studies in visual and artistic arts such as film, theater, music.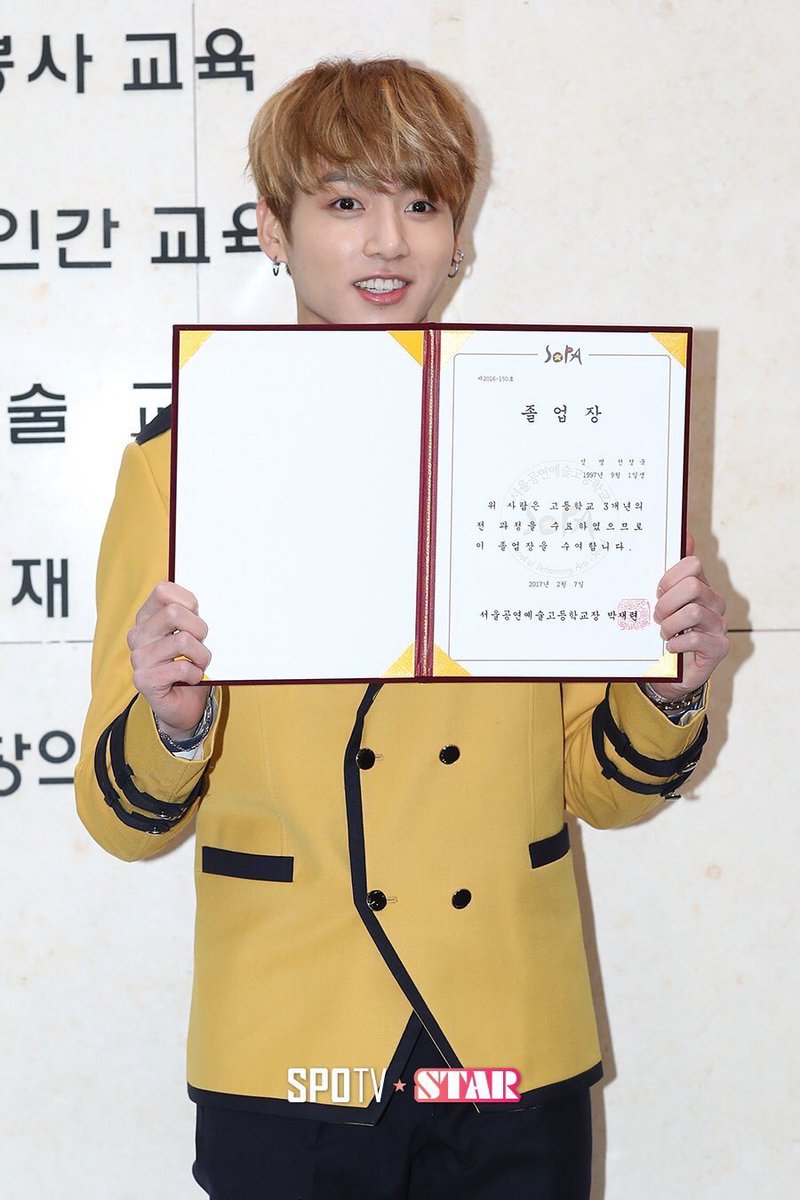 The idol graduated some time ago and his characteristic uniform is a yellow suit. Finally, Jeon Jungkook recently graduated from Global Cyber University, where he studied Broadcasting and Entertainment Education, culminating his professional studies.
What's your Reaction?
LOVE
OMG!
HAPPY
CRYING
ANGRY
ZZZ