A month ago, BTS member Taehyung kicked off BTS VLOG 2022 with his special segment. According to what was previously announced, it recorded the artist while driving his car on an ordinary day of his routine and on top of that, he was witnessed listening to music while driving.
The clip also had several surprises. Among these were the nervousness of the Korean celebrity and the inclusion of Karol G's 'Provenza' in the playlist that he placed while driving in the city of Seoul, South Korea.
Karol G has finally reacted to this event, and on social networks she shared the fragment of the vlog that recorded Taehyung enjoying 'Provenza'.
You could also be interested in:.
The Colombian accompanied the clip with the phrase "Taehyung from BTS listening to it." An emoji with heart-shaped eyes highlighted the popular urban music star's enthusiasm.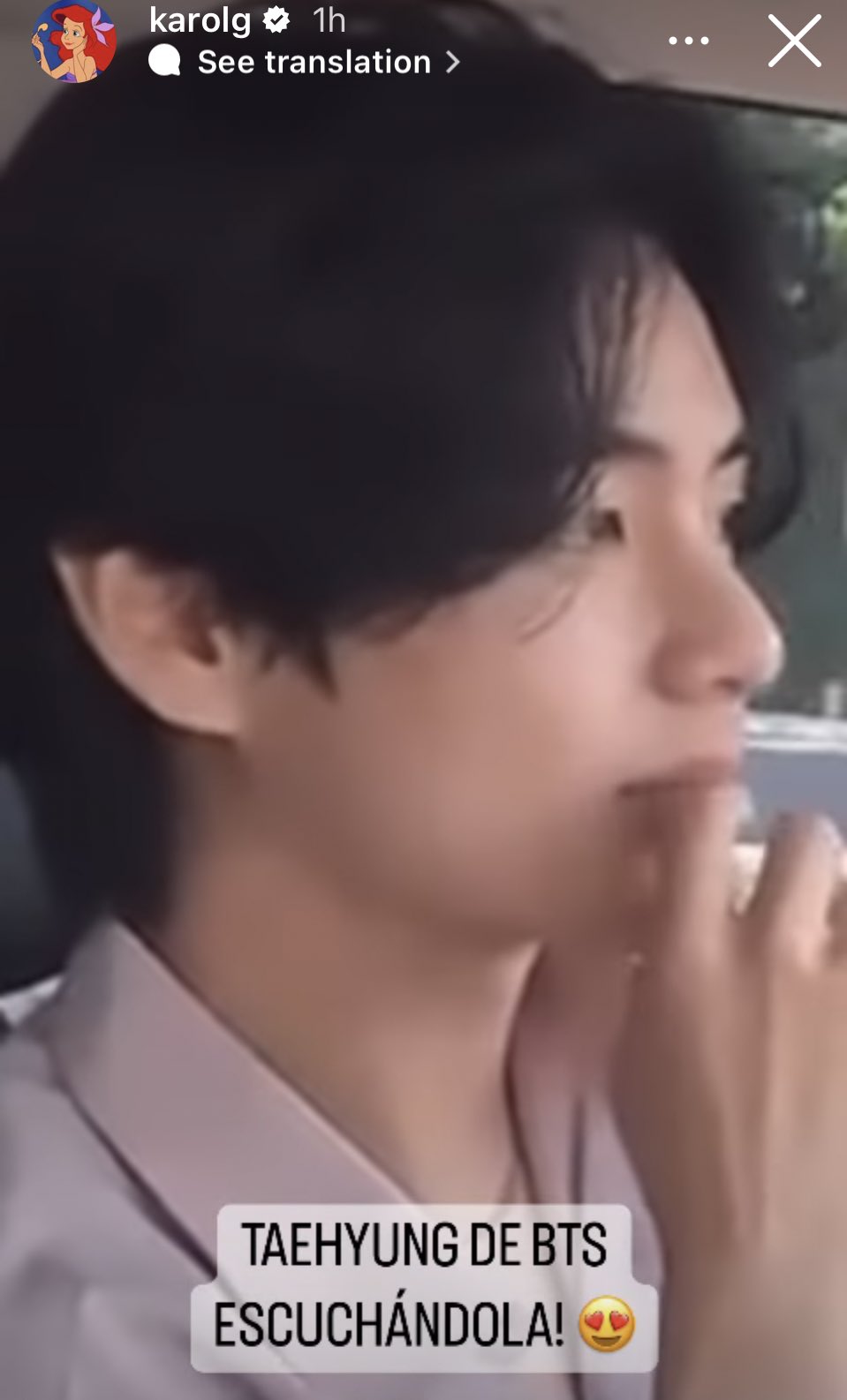 ARMY has also been thrilled with "La Bichota" reaction, expressing that it would be really great if the Colombian has more interaction with the BTS members.