Cyberbullying is rampant these days and more and more labels are taking steps to protect their artists, BIGHIT does not plan to be friendly in its lawsuits against malicious netizens and will seek to make each of them pay for their actions.
Through a statement on WEVERSE, BIGHIT Entertainment announced that it will start taking legal action against people who leave hateful comments against BTS. Especially if it involves defamation of the group, personal attacks or sexual harassment towards the members.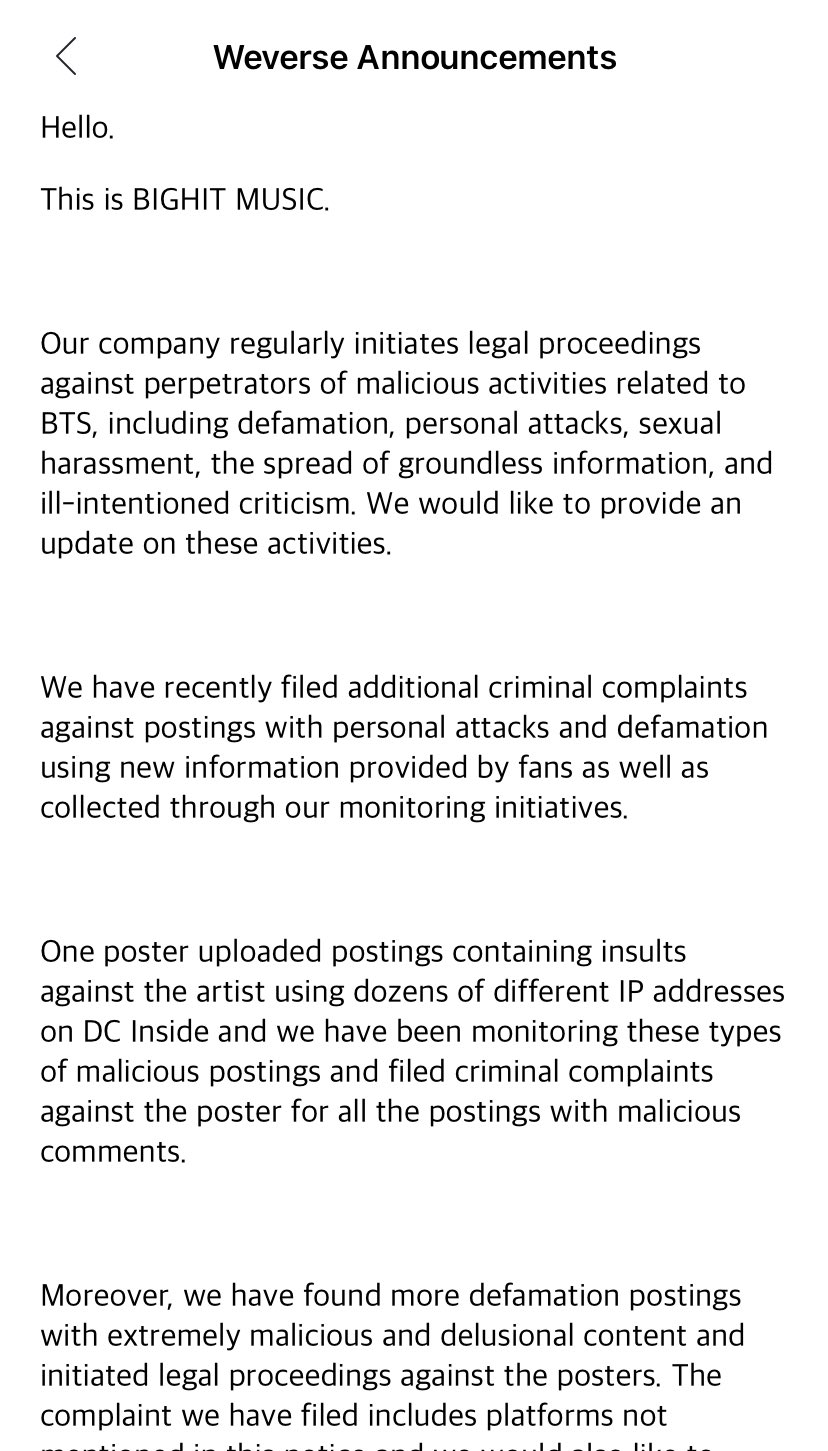 It also mentioned that the agency has collected information from different users who have constantly harassed the group and has filed its first lawsuits. Of which the agency cannot give much information so as not to hinder the investigations.
Yo could also be interested in: BLACKPINK's Lisa bought her own private jet and this is how it looks like.
On the other hand, the company also invited fans to collect information of hateful comments against BTS and send them to [email protected] with the respective proofs. This is in order to proceed with more lawsuits against malicious people.
Meanwhile, BIGHIT said that a sued user had tried to contact the company to reach a agreement. However, the company assured that there will be no negotiations with any of the sued individuals and will seek to take strict measures to ensure that their actions are not repeated.
What's your Reaction?
Nice
OMG
In Love
Angry
Crying
Happy